THIS IS NOT A DRILL! I REPEAT. THIS IS NOT A DRILL.
Taco and cheese lovers listen up!
Taco Bell is promoting their new menu item, the Taco Bell Nacho Cheese Naked Chicken Chalupa, and they're putting up billboards that will LITERALLY dispense UNLIMITED nacho cheese sauce.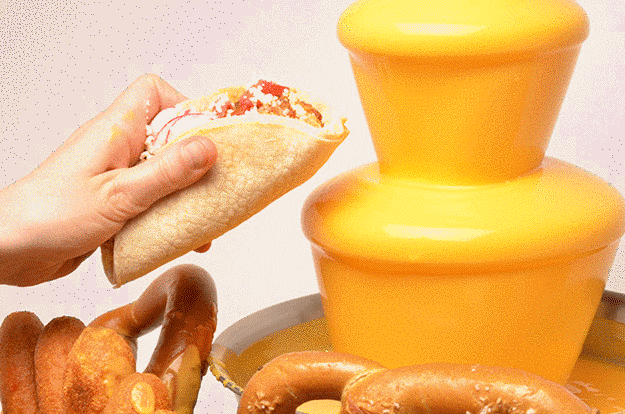 There will be a billboard put up in Toronto at 482 Queen Street West (beside Taco Bell) on Saturday January 19th from 11:30 AM and 2:30 PM.
© 2019 Corus Radio, a division of Corus Entertainment Inc.